HOME
Welcome to my website!
I am a registered psychotherapist and certified addiction and smoking cessation counsellor. I help people whose lives are negatively impacted by hazardous behaviours relating to addictive substances (alcohol, tobacco, and other drugs) and activities (gambling, internet use, sex, eating, shopping, etc.). The essential part of my work is directed toward identifying and resolving self-defeating emotional and mental patterns that are the root causes of addictive and other unskillful behaviours. How we make sense of our life, how we respond to what has happened to us in the past and what is happening to us currently, how we see ourselves, other people and the world, and how we imagine our future—these are the questions that become the focus of attention in this kind of approach.

As a counsellor, therapist and educator, I have assisted numerous individuals and groups to attain and maintain freedom from addiction and live healthier and happier lives. I have extensive experience in addiction and mental health counselling and harm reduction psychotherapy, which was gained working at a number of top addiction treatment and community service agencies in Toronto and the GTA.
My goal is to help you increase your understanding and self-awareness and develop skills that will allow you to make desired changes in how you live your life. 
I genuinely believe that you  have the capacity to deal successfully with the difficulties, change your relationship with addictive substances and/or activities, and transform your life for better. Also, I believe that it's never too late—or too soon!—to initiate the process of healing and change. In my work, I use all my skills, knowledge and experience to support you in overcoming harmful habits and developing beyond addiction. This can be ultimately and truly a life-changing process of moving from
dis-ease to ease and becoming a person you want to be.
Are you ready to change?
If you (or someone you love) feel overwhelmed, confused, and stuck, but eager to change and ready to dig deeper to find meaning, direction and joy, then I can facilitate this healing journey.
Please feel welcome to explore the rest of my website. If you have any questions or would like to schedule a free 30-minute consultation, you can send me an email at tom@tompericcounselling.com or call me at 416-654-3504. Or, which is even simpler, you can use the contact form bellow: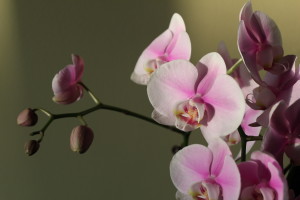 And the day came when the risk to remain tight in a bud was more painful than the risk it took to blossom.

— Anais Nin